"We have developed our laser with heart and mind"
2020-03-01
to overview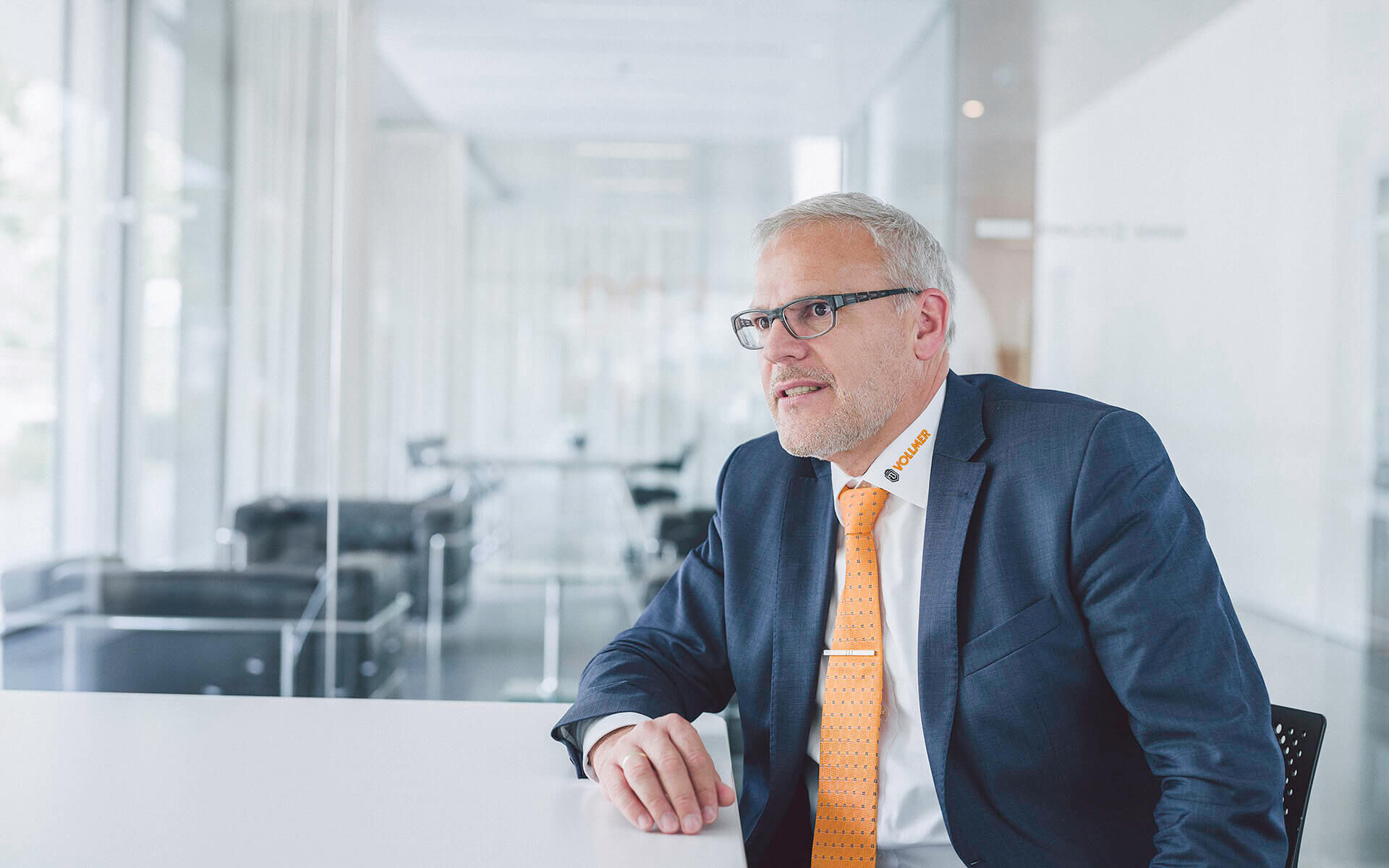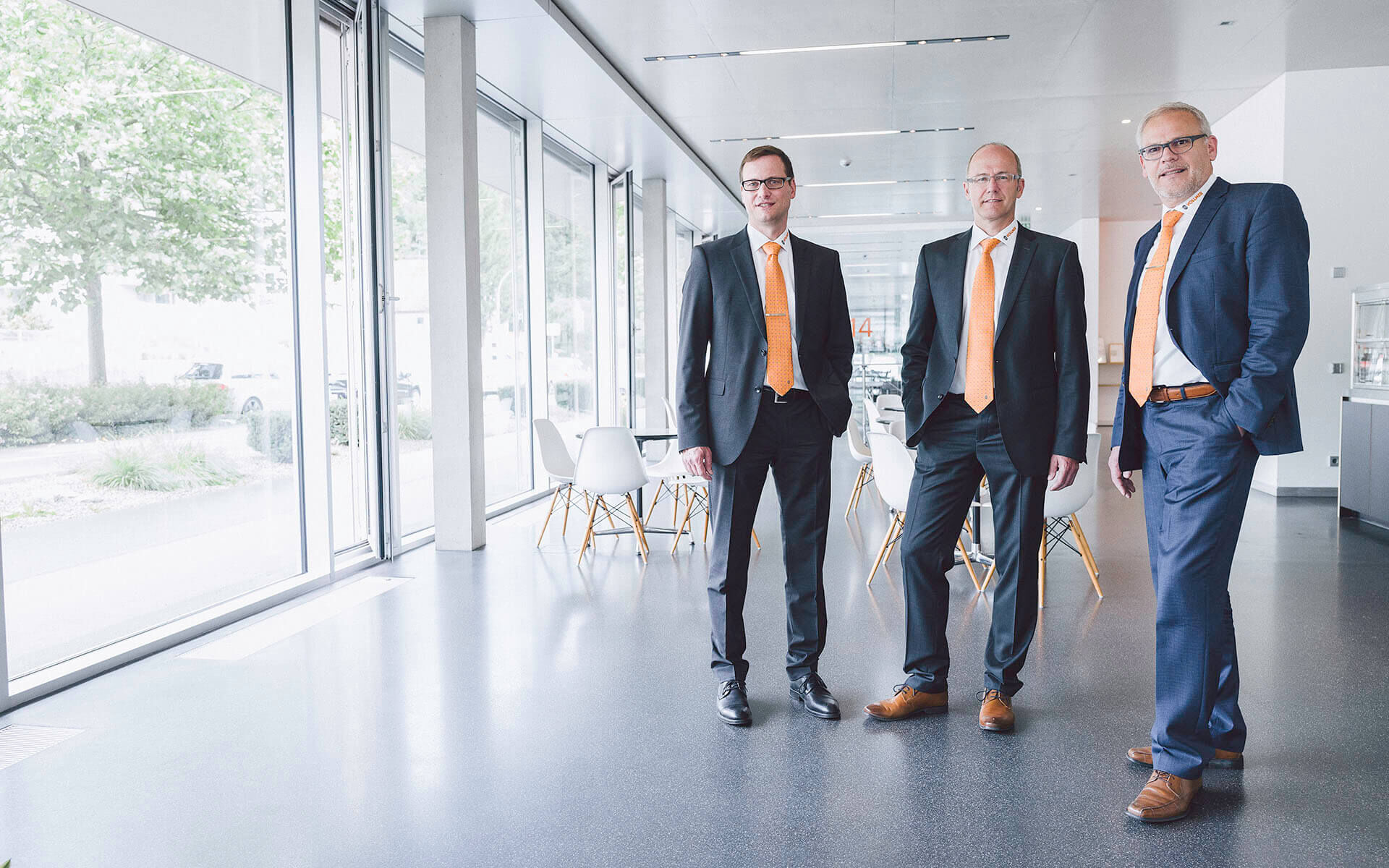 The world of sharpening will remember 2020 – thanks to laser technology, VOLLMER will become a fullliner of tool machining and complete its range of grinding and erosion machines. This milestone represents another successful bridge built by the sharpening specialist between company tradition and new technologies. But why is VOLLMER choosing now to expand its range, to be able to machine ultra-hard cutting edges with this laser? Dr Stefan Brand, CEO of the VOLLMER Group, gives the answer to this and many other questions in an interview with our editorial team.
Editorial team: Dr Brand, VOLLMER will also be offering a laser machine for tool machining in the future – what are the reasons behind this?
Dr Stefan Brand: I've wanted to use the energy of laser light for machining ultra-hard materials ever since my engineering degree. Since I came to VOLLMER 18 years ago, it was clear to me right from the start that lasers are also suitable for sharpening diamond tools. And now we've got there – the laser is the core of our VLaser 370 sharpening machine. With it, we have succeeded not only in using the laser for tool machining in a technologically efficient manner, but also in increasing productivity – and doing so at a reasonable price-performance ratio. We have developed our laser with heart and mind, and the VLaser 370 presents us with a sharpening machine that we can offer our customers in good conscience..
Editorial team: How do you approach developing new machines?
Dr Stefan Brand: We ask ourselves two key questions – is the machine a true innovation, and is it also economically viable for our customers? The VLaser 370 answers yes to both questions. In addition, it complements our range of grinding and erosion machines and makes us a fullliner in the field of tool machining. It strengthens our market position as a reliable supplier of sharpening technologies. When it comes to new developments, we have been following a credo since the company was established that we call the VOLLMER way: We would never invest in a technology we were not convinced by, or that cannot also provide our customers with fresh impetus.
Editorial team: And why a laser machine now, rather than a further development of the previous grinding and erosion machines?
Dr Stefan Brand: We have been technological leaders in the fields of grinding and eroding for decades, and are continuously improving these machines, but we were still missing this laser. Using lasers makes us a fullliner, allowing us to advise our customers regardless of the technology, and to design customised sharpening solutions for them. This is why we felt so strongly about lasers.
Editorial team: How much were you able to benefit from your previous experiences when it came to the new laser machine, and where did VOLLMER's proven know-how come into play with the VLaser 370?
Dr Stefan Brand: With this laser, we have incorporated all our knowledge from precision engineering that we have been acquiring from our grinding and erosion machines for decades. For instance, the VLaser 370 is distinguished by its innovative kinematics, which have been influenced by our experiences in the field of grinding and erosion machines. The kinematics always keep the tool in the centre of the focal point based on the C-axis. This allows tool manufacturers to machine a cutting edge in a highly precise and stable manner with minimal movement. With the VLaser 370, we also rely on our proven VOLLMER operation, control, software and even automation of other machines.
Editorial team: What are the next steps for laser technology
Dr Stefan Brand: First of all, we are pleased with the VLaser 370, and proud that we were able to integrate a laser into a VOLLMER machine on its 60th anniversary. You see, it was on 16th May 1960 that Theodore Maiman developed the first functional laser. With grinding, eroding and lasers, we now cover the entire value-added chain of tool manufacturing. The next steps are to make the VLaser 370 ready for series production by the start of 2021, and successfully position it on the global market. From a technological point of view, we are working gradually on improving the laser process and integrating new features into the machine, and expanding our laser ranges in terms of services. With our laser technology, we will also continue to follow the VOLLMER way with spirit and determination.