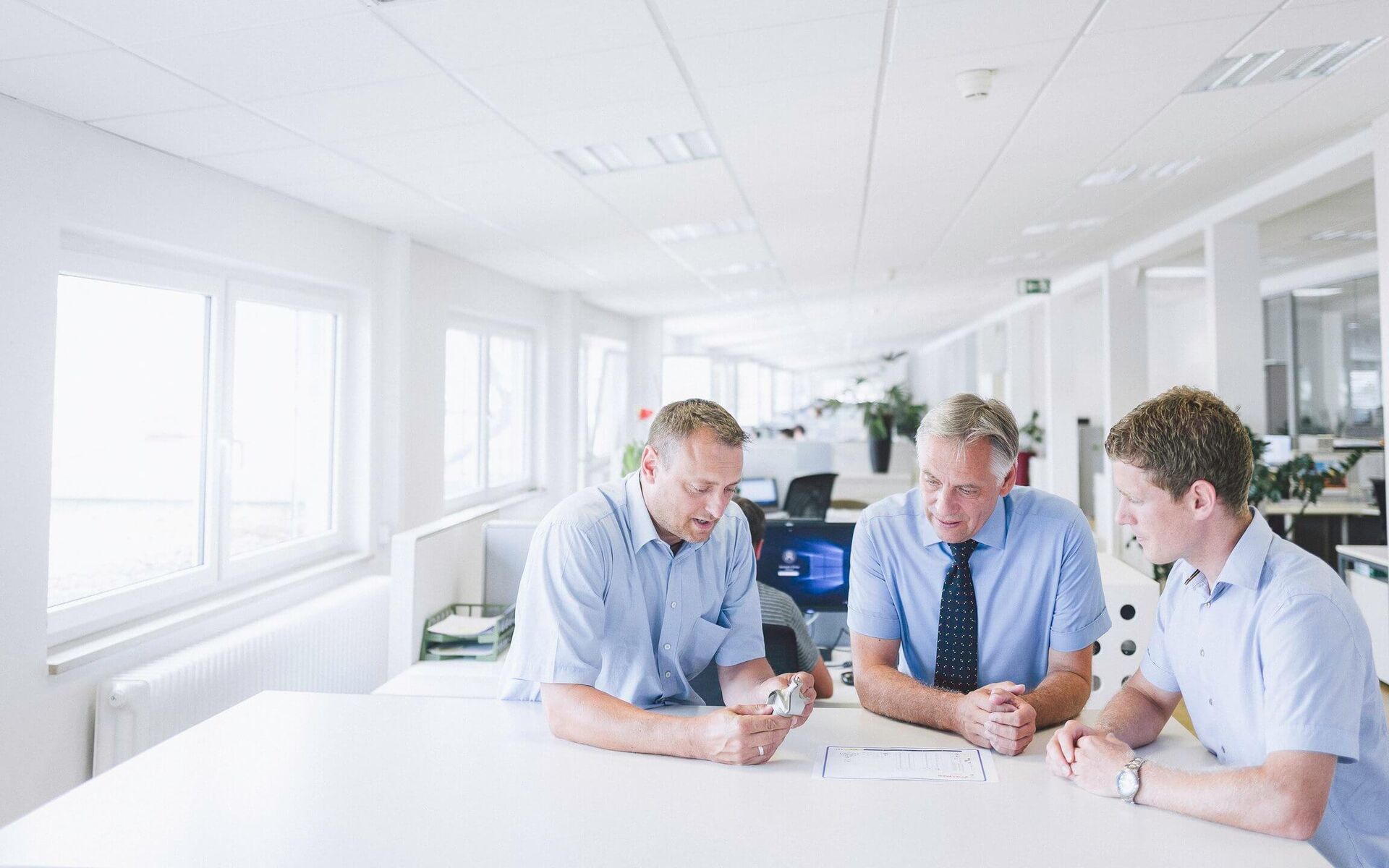 With the VLaser 270, VOLLMER is opening a new chapter in the machining of rotary tools, thus rounding off its portfolio alongside eroding and grinding. Manfred Sägmüller, head of development at VOLLMER, talks about his impressions and challenges on the way to the VLaser 270.
Editorial team: Mr. Sägmüller - What impressed you most about the development of the VLaser 270?
Manfred Sägmüller: It is always fascinating to see how initial ideas are turned into an innovative machine - which is physically in front of you. Of course we try to build on existing concepts from our company during development, but especially when it comes to a new product segment, there is an almost white sheet of paper at the beginning. It's now several years since we started the project. During this time, topics such as digitalization and agile methods have changed the way we work and think. It's really great to see how the team got involved with new things and, despite the project's complexity, pulled together from the very beginning. There were many exciting moments, emotions ranging from happiness to disappointment, friction and unity - but in the end these were important and necessary to achieve a great result. We are all proud that we are able to contribute to this new VOLLMER chapter.
Editorial team: Which technological detail makes the VLaser 270 special for you?
Manfred Sägmüller: When you're so deep into the subject matter, it's hard to pick out one detail. The heart of the VLaser 270 is certainly the fixed laser beam guidance with innovative machine kinematics. The five axes are arranged to each other in such a way that the processing of the tool always takes place optimally at the pivot point. This makes it possible to machine tools with minimal axis movement and to ensure stable process control. At the same time, the kinematic chain enables high path accuracy, which has a positive effect on the machining accuracy and quality of the tools.
As an option, the VLaser 270 can be equipped with a counter-point to achieve a high concentricity tolerance. This is currently unique and a world premiere.
Editorial team: What was the biggest challenge in the development process of the machine so far?
Manfred Sägmüller: VOLLMER is all about being a reliable supplier, we attach great importance to durable and high-quality machines. That's why we would never invest in a technology we are not convinced of and in which we can't give a new impetus. But this means that the goals are set very high from the very beginning. We benefited a lot from our experience in the areas of grinding and eroding - but in some places we were breaking new ground. Of course, I sometimes wondered whether we would be able to do everything as planned. And as with any major project, there are always setbacks.
But it is precisely in such cases that we benefit from the quality of the VOLLMER team and the good relations with the customers. Problems have unleashed great powers. In dialogue with our own specialists and also in exchange with customers, new technical approaches were constantly being developed or things were approached differently. The result is a solution that works, and for this we would like to thank everyone involved in the project.
Editorial team: What have you, personally, gained from the project?
Manfred Sägmüller: The VLaser 270 is a team effort. It is really impressive what everyone involved has achieved here. And we have mastered this process in our own VOLLMER way. The machine will definitely make its way.