World premiere: first laser machine with counter point
2020-06-09
to overview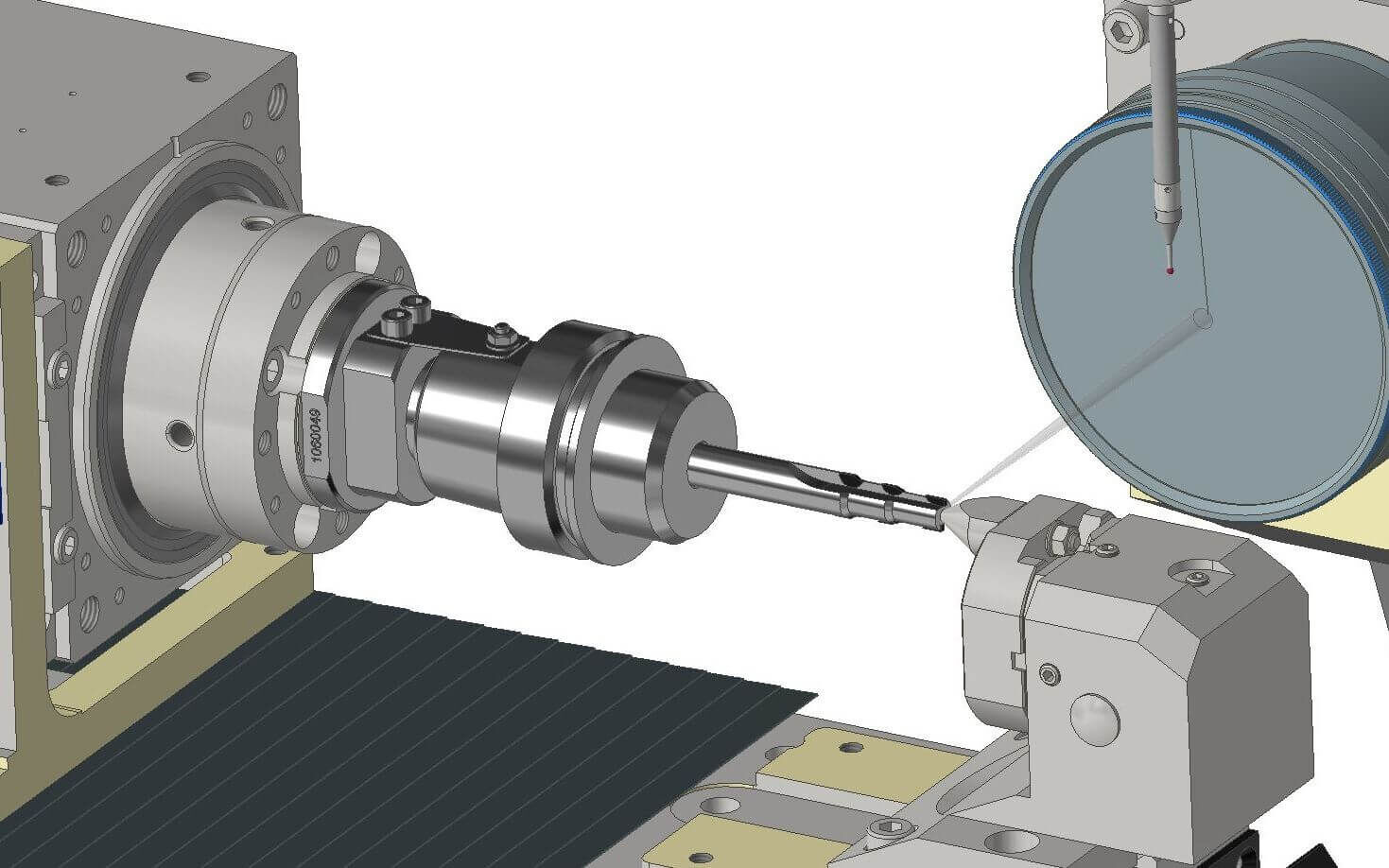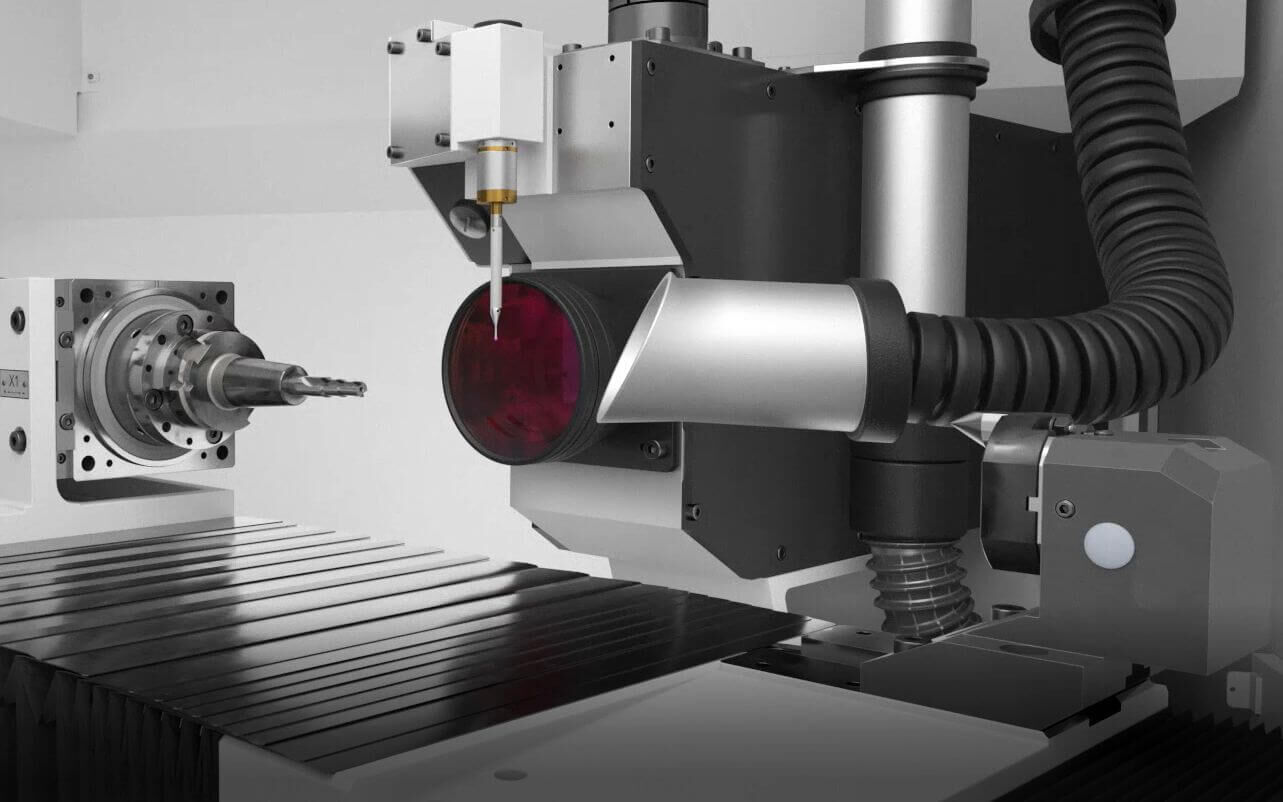 The VLaser 370 is the first laser machine on the market that can be optionally equipped with a counter point for machining rotationally symmetric PCD tools. The counter point enables machining between the centres, which results in even greater concentricity.
"Between centres" is a term used in manufacturing technology describing a certain way in which a workpiece - for example a PCD stepped reamer - is clamped on a machine. It is the most precise type of clamping: A tool clamped between centres is held at both front sides in so-called centring bores by two centring points, which exert axial pressure. A so-called driver transmits the torque via the lathe core, which is clamped onto the workpiece as a driver.
The advantages of machining between centres
This form of clamping increases concentricity and has a positive influence on the form and position tolerances. There are also advantages due to the centering bores which are machined just once: On the one hand, the positional deviation during machining between centres is relatively small, even after repeated re-clamping. The tools can be clamped and unclamped as required and are again in exactly the same position. On the other hand, the existing bores can also be used for measuring the tool after production, thus reducing measuring errors.
VOLLMER already successfully offers machining between the centres on its EDM machines. The machines are then equipped with a counter point. This is particularly beneficial when machining tools with challenges such as length, a small diameter range and the required precision. Depending on your requirements and the tools to be machined, you can therefore decide on the VLaser 370 with an optional counter point which is unique on the market.